Paver Patio Installation Process
Paver Patio Installation Process Bloomington Indiana
A paver patio installation process Bloomington Indiana is a great way to give your outdoor space an updated look. If you are looking for someone in Bloomington Indiana to install your new patio, then we will help you to get the best service of paver patio installation process Bloomington . The first thing that needs to be done is measure the area where the gravel will go and make sure there are no sprinklers or other obstruction on it. This can be done with a measuring tape, chalk line, string line or laser level. A contractor should have these tools available so they can use them as needed during their work time with you. You also want to make sure that any trees or shrubs near by are not tampered with during this phase of construction because of how fragile they can be when being.
Bloomington Indiana homeowner considers the benefits of installing a paver patio in their backyard. This is an excellent way to add more usable space while also improving the curb appeal of your home. Read on for more information about the process and how it can benefit you too!
Wilder Things Landscaping ensures quality installation of all pavers.
Here are the steps we take to create your project: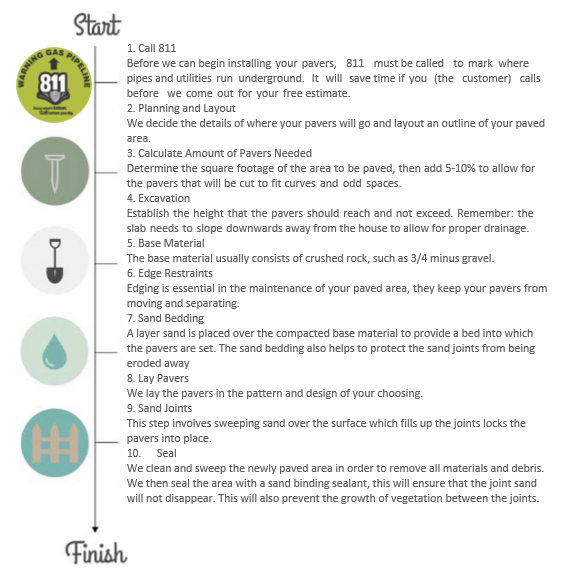 Why Wilder Things Landscaping is the Right Ones for You!
Enriched with 40 Years of Experience
Fully Optimistic and Licensed to Be Trusted
Legitimate Suggestion with Free Estimation
Priorities on Satisfaction and Clarity
Exact Tools & Proper Plans for Best Results
Providing OMRI Listed
Products
Here at Leafs-U-Green, we pride ourselves in using the highest quality organic products
for our customers' landscaping needs! Trust our team to provide you with nothing but
the best of the best.